Are you struggling to find the perfect gift for a family member or friend? Homemade gifts are always a good option. They are heartfelt, take time and effort to put together, and they will surely be appreciated by your loved one. It's even better when it is food. Slap a Santa hat on that mason jar, and you've got yourself a perfect Christmas gift!
Roasted Masala Spiced Pecans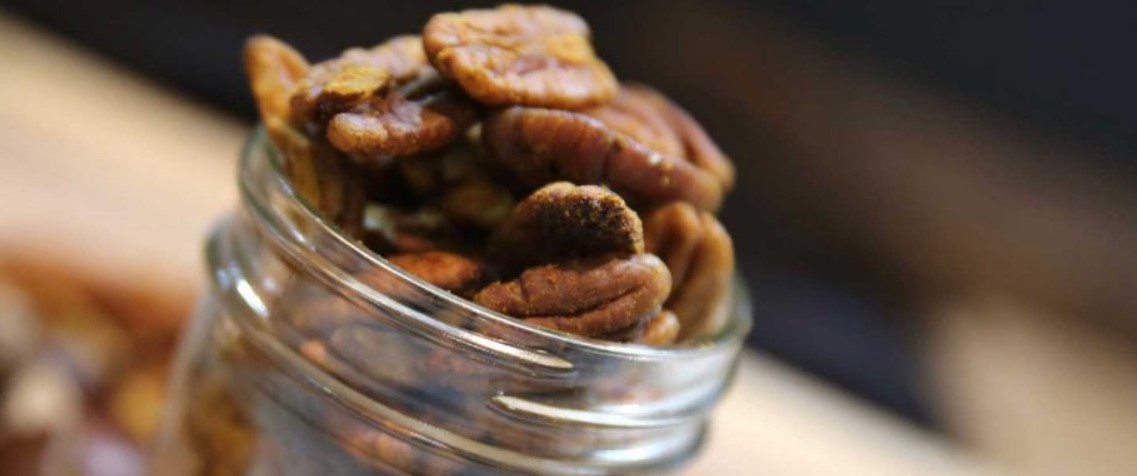 Ingredients
6 oz. shelled pecans
1 Tbsp lemon juice
2 Tbsp melted coconut oil
2 tsp demerara sugar
2½ tsp ground cumin
½ tsp ground coriander
1 tsp hot curry powder
¼ tsp ground cinnamon
2 tsp garam masala
1 tsp ground black pepper
1 tsp cayenne pepper, or to taste
1 Tbsp salt, or to taste
Instructions
Set the EGG for indirect cooking with the ConvEGGtor at 300°F.
Place the pecans in a medium bowl and cover with water; soak for 10 minutes. Drain the pecans, then toss them in the melted coconut oil.
In a small mixing bowl combine the spices and toss the pecans in the spice blend. Place the nuts on a perforated pan and smoke for 30 minutes, stirring them every 10 minutes to cook evenly.