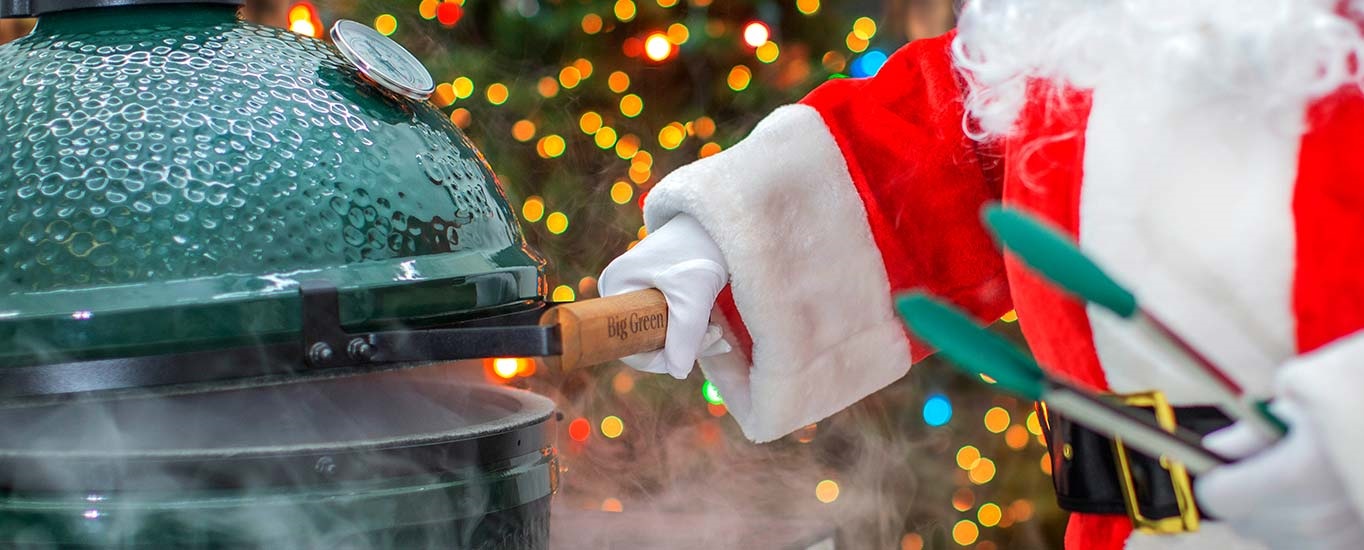 Not sure what to get the EGGheads and backyard chefs in your life for Christmas this year? Here are some must haves for the ultimate grilling and smoking experience.
Chef's Flavor Injector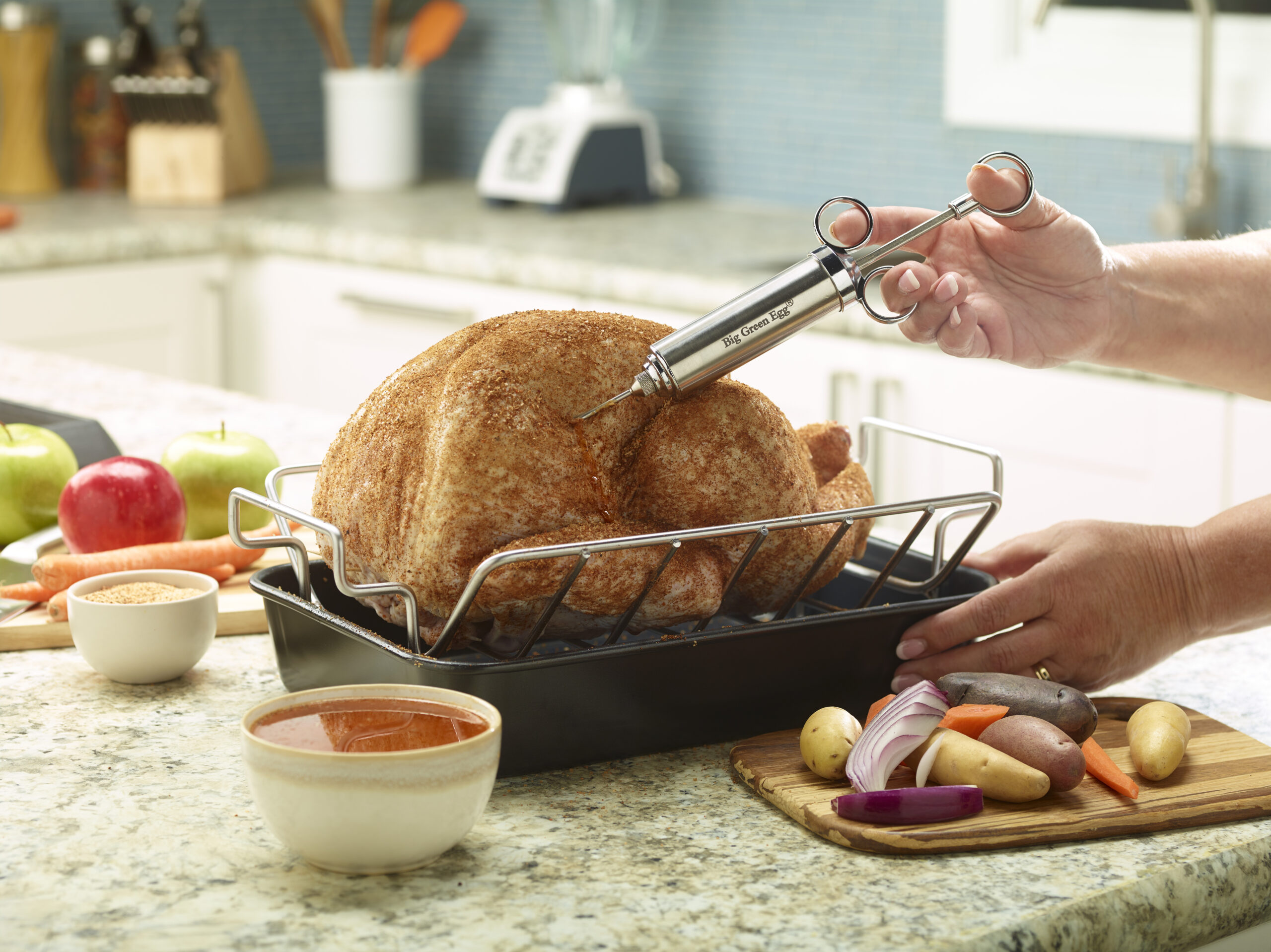 Add flavor and juiciness to any roast or poultry — baste and tenderize from the inside out! Inject marinades, butter or other flavorings deep into meats to add delicious flavor.   Stainless steel injector includes two needles — one for chunky marinades and one for liquids.
The high quality stainless-steel injector resists clogging and unscrews for easy washing.
Dishwasher safe or wash in warm soapy water.
Flexible Grill Light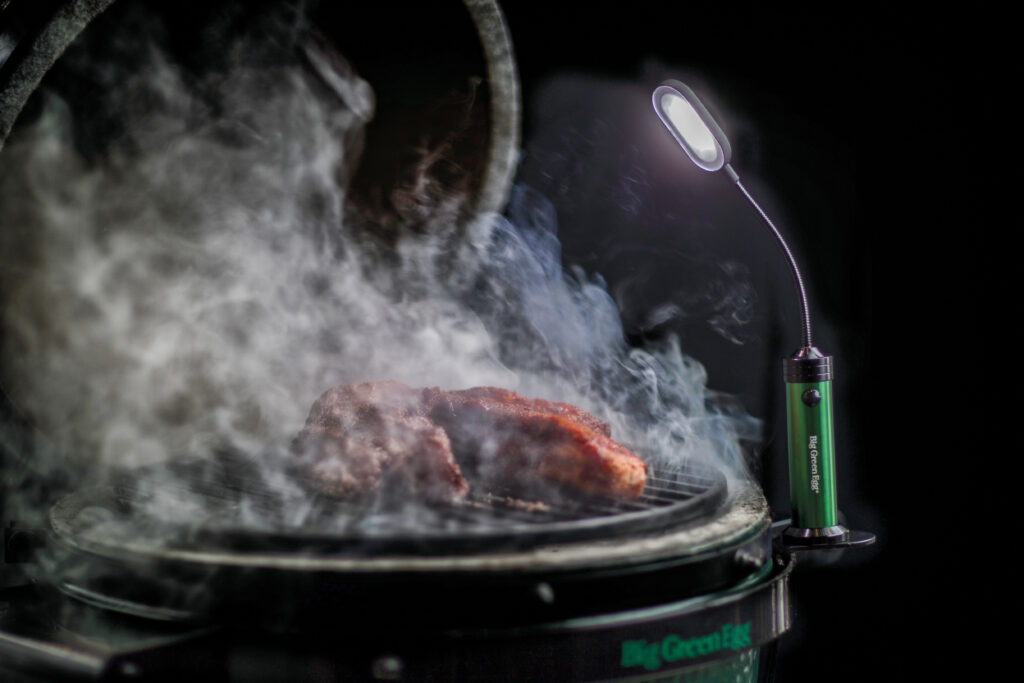 This high-intensity LED grill light has a flexible neck to focus hands-free lighting wherever you need it most. Features a strong magnetic base that connects to a handy mounting bracket – the mounting bracket is designed to easily connect the light to the EGG Band, Modular Nests, Islands and Tables.
High Intensity LED Light
Flexible neck lets you adjust the direction of the light
Features a strong magnetic base that connects to a mounting bracket
Refillable Butane Charcoal EGGniter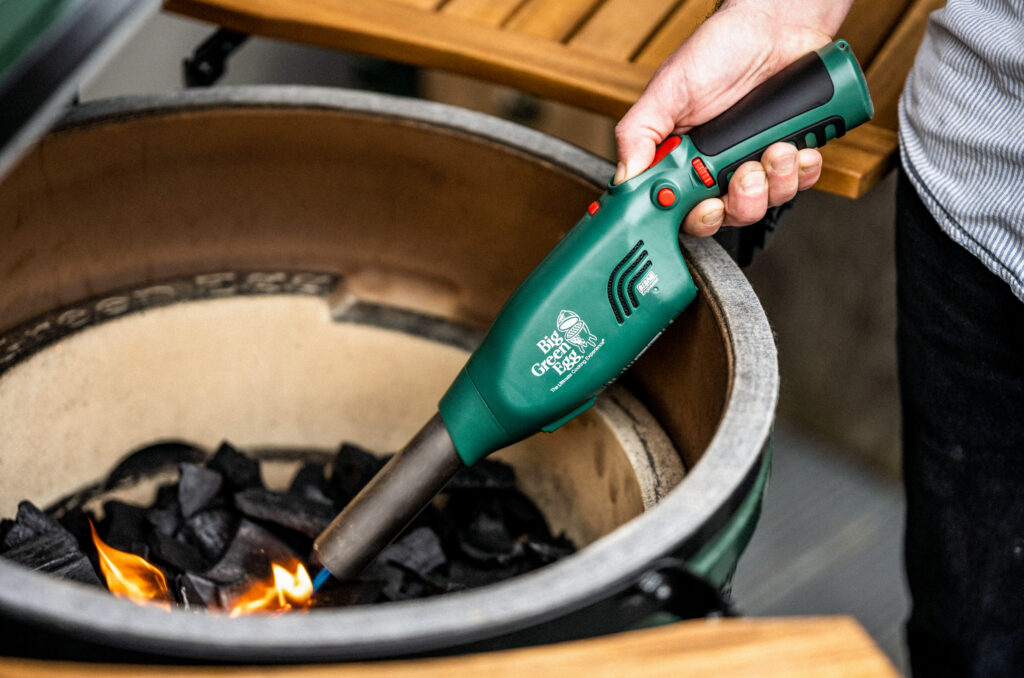 Ignite lump charcoal in just minutes. This EGGcessory combines an adjustable torch flame with an air-blower to both ignite and boost your fire. The Butane EGGniter is a clean, quick and safe way to light your EGG, campfire or wood fireplace. The versatile Butane EGGniter can even be used as a cooking tool for caramelizing sugars, browning meringue, or melting cheese on French onion soup gratinee!
Powered by Bison
Easily ignites lump charcoal or wood in minutes
Three power settings (Off/Flame/Fan)
One Year Warranty
Butane Fuel sold separately
Dual Probe Remote Thermometer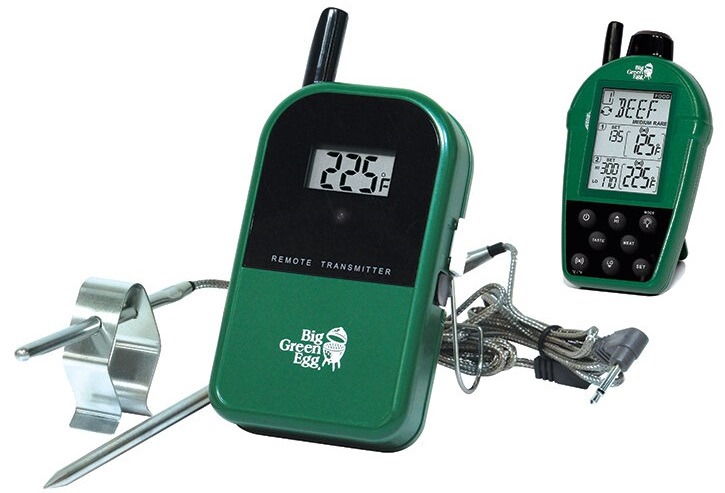 Cook like a pro with the Big Green Egg Dual Probe Remote Wireless Thermometer – accurately and precisely monitor anything you are cooking – and the internal EGG temperature at the same time – from a distance of up to 300 ft! The wireless receiver displays both temperatures simultaneously so you are in control at all times – and an alert will sound when the desired temperature is reached!
Egg Genius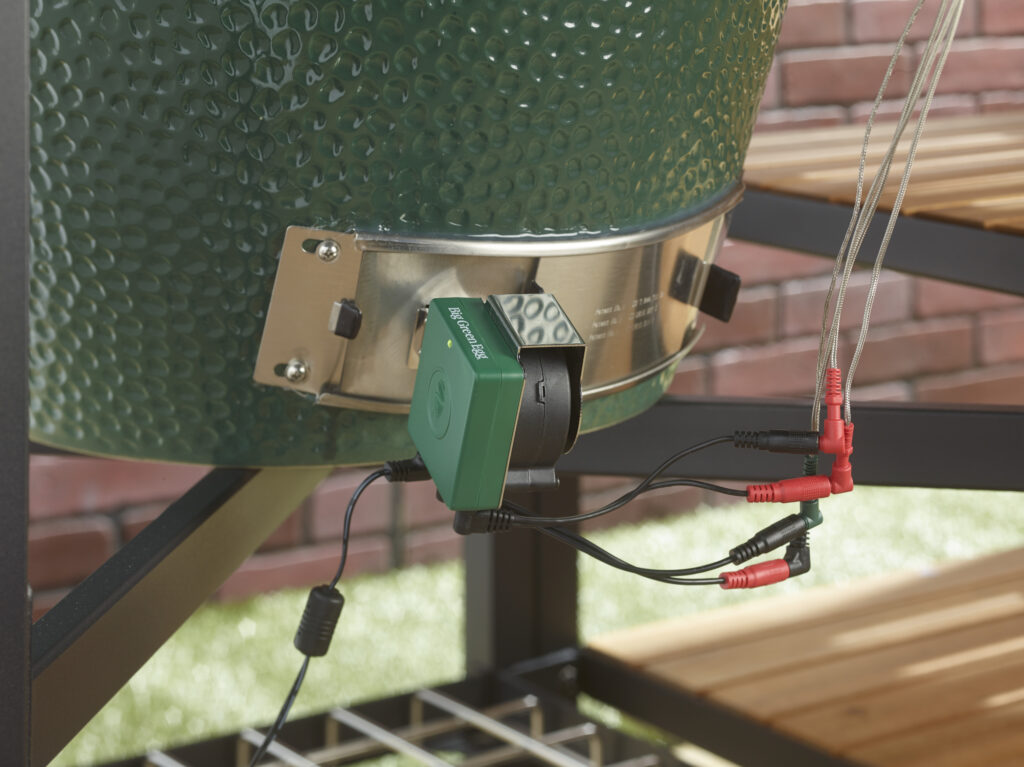 The EGG Genius effortlessly controls the temperature of your EGG through your smartphone, tablet or computer. Remotely manage and monitor cooking temperatures for worry-free cooking and monitor the temperature of your food. You can also view graphs of your past cooks. Lastly, you will receive alerts when your cook is finished or when the EGG temperature is too high or low.