SOAK UP THE BENEFITS OF OWNING YOUR OWN SPA
STRESS RELIEF
Stress relief is one of the most sought-after benefits of having your own spa in your backyard. The combination of hot water and hydro-therapy from the jets can help relieve mental, emotional, and physical stress.
IMPROVED SLEEP
When your mind and body are relaxed, you sleep better. The buoyancy of the water helps to decompress your joints while your mind lets go of the day's stress.  Take a 15-minute soak before bed to help you get a full night's sleep.
PAIN RELIEF
Soaking in a hot tub or spa can relieve pain from tense muscles, joints, and tendons. If you have arthritis, the heat and hydro-therapy may decrease the stiffness and inflammation that causes pain.
WEIGHT LOSS
Soaking in hot water increases metabolism and simulates a workout by raising your body temperature, and also soothes and rejuvenates tired and sore muscles.
–
QUALITY FAMILY TIME
It's getting harder and harder these days to round up the family for dinner or fun activities. Having a hot tub can bring the whole family together, without their phones. Unplug and unwind after a long day, together.
MUSCLE RELAXATION
The hot water and massaging jets are a great way to soothe tight and tense muscles, also easing aches and pains. Feel the pain and tightness melt away while your body lets the stresses of the day go.
IMPROVED CIRCULATION
Experts say the hot water in your tub causes your blood vessels to open, which in turn lowers your blood pressure, improves blood flow, and allows better circulation throughout your body.
AND MANY MORE!
There are so many mental and physical health benefits to using a hot tub on a regular basis. We have many models to pick from, and with financing, we have a spa to fit any budget!
–
Introducing Our Spa Of The Week: Nordic Retreat SE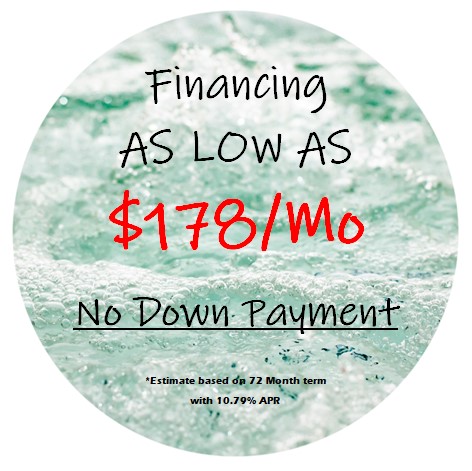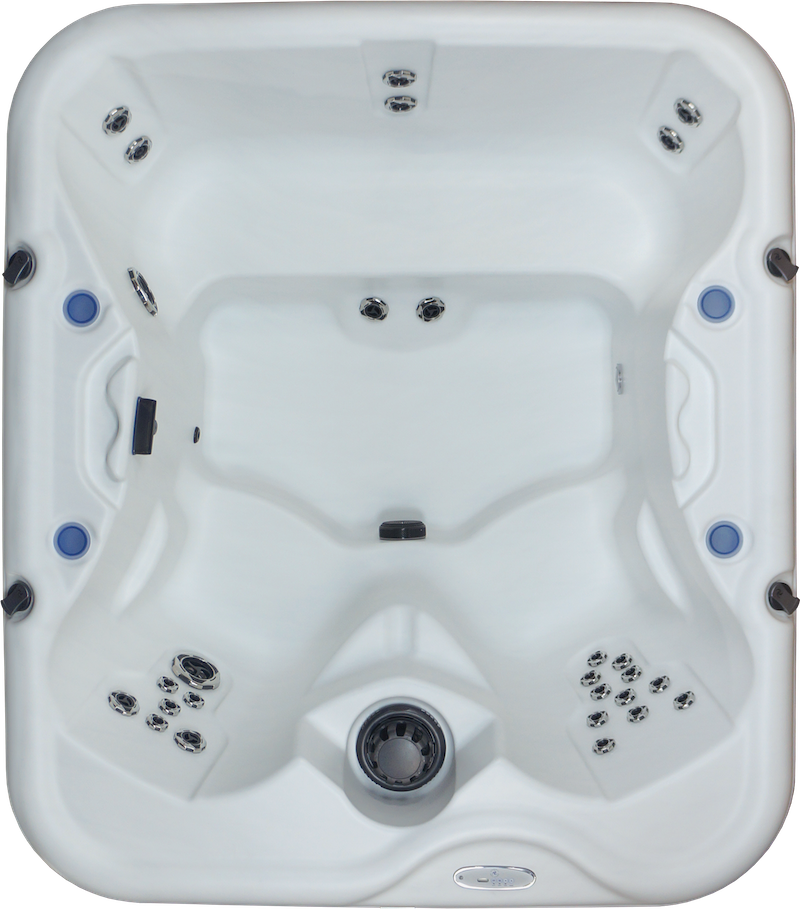 Industry Leading Warranty 
Limited Lifetime Permashell™
Ten Year Permawood™ Cabinet
Five Year Heater
Three Year Electrical Components
Three Year No Leak
Retreat From Stress.
Power and luxury are at your fingertips in the Nordic Retreat SE™, one of the most popular models. Settle into one of the bucket seats and let fully adjustable Nordic Star™ jets release the tension in your aching back muscles. Or swing your legs up onto the bench seat and let the massive Nordic Star™ whirlpool jet wash waves of soothing water over your entire body. You'll want to retreat to your personal oasis in Nordic's Retreat SE™!
The Retreat SE™ can accommodate up to five adults.
The Retreat SE™ features two varied depth captain's chairs and a large barrier-free bench seat which allows you to choose your seat depth preference while experiencing optimum DTS™ (Dual Therapy System).
DIMENSIONS
Length: 80″
Width: 70″
Depth: 34″
Weight (Dry): 395 lbs
Operating Capacity: 250 gal
JETS
Total Jets: 29
5" Nordic Star™ Directional Whirlpool: 1
5" Nordic Star™ Dual Rotational: 1
3" Nordic Star™ Directional: 4
3" Nordic Star™ Dual Rotational: 6
2" Nordic Star™ Directional: 15
1" Ozone Ready Jet (Ozonator Optional): 1
Nordic Cascade™ Waterfall: 1
EQUIPMENT
Volts: 220v
Amps: 40a
Control Pad: 4 button Topside w/LED Display
Insulation: Foam (Standard)
Nordic Wrap (Optional)
Heater: 4kw
Lights: Northern Lights Package (Standard)
Pump: (1) 3hp Continuous Duty
CONTACT US for more information on the Nordic Retreat SE and Financing
LIMITED AVAILABILITY IN STOCK