LIMITED TIME FLOOR MODEL SPECIAL!
Get a FREE Tiki Bar when you purchase our Sunrise Ultimate Floor Model Spa! Only one available – don't miss this deal!

Features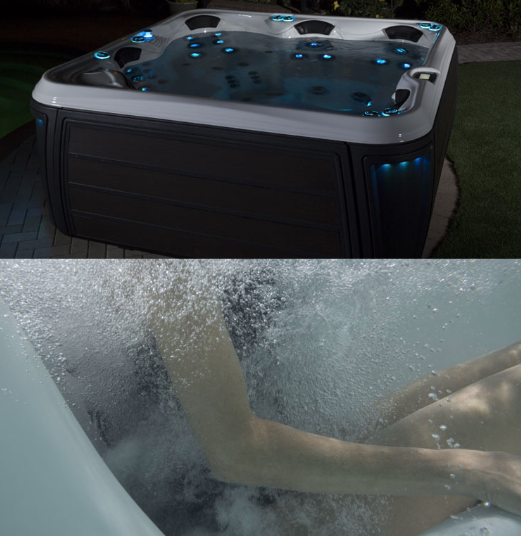 -72 Two-tone stainless steel jets "Click Change Cladding" allows easy color changes
-Two-tone air injector controllers
-Lighted tranquility fountain
with a zen inspired cascading waterfall
-LED deck control lighting with coordinated exterior corner lights providing safety and ambiance
-8 Speaker Aqua-Coustic Audio System23 LED Glo-Jets for underwater illumination
-Quad filter auto clean water management system
-AquaNova Ozone/UV Sanitation System
-5″ – 3″ Tapered thermal cover (Weathershield)
-Status Pro: real time status of spa operation
Equipment
-User-friendly, Balboa Touchscreen Controls
-Two 5.0SPL Dual Speed Jet Pumps
(Europe: Two 2.2Kw Dual Speed)
-One Power Saver Pump
-4kW Heating System (Europe: 3kW System)
-120 Sq. Ft. Filtration System
-AquaNova Ozone Sanitizer System
Structure
-Indestructable Molded Polymer Base
-Galvanized Steel Frame Support
-Molded Polymer Cabinet with "Click Change Cladding"
-GreenGuard certified ROCKWOOL Insulation
RAM Bamboo Tiki Bar
Fun and spirited, this bamboo tiki bar brings a definitive island aura to any outdoor lounge space or indoor game room.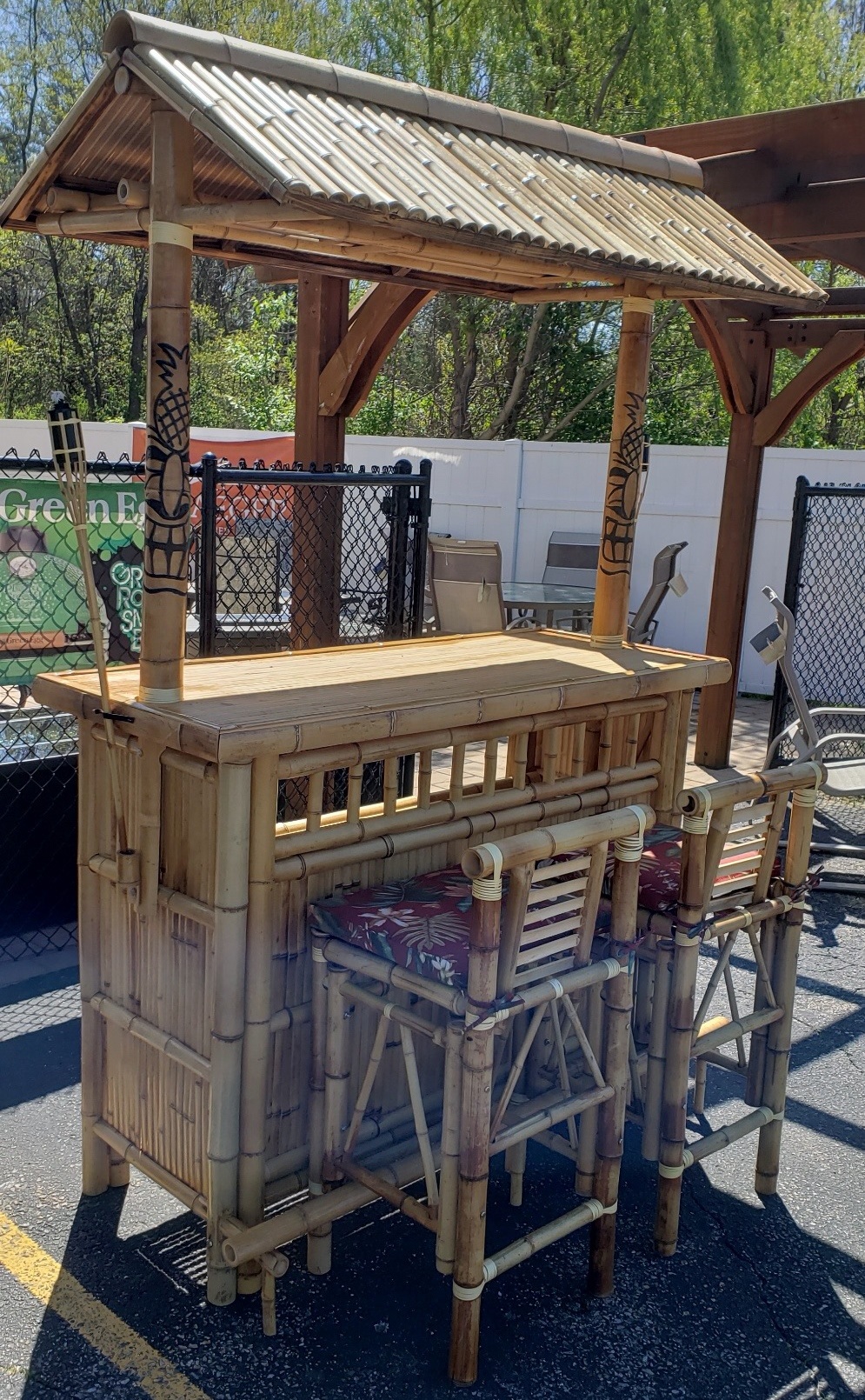 -60″ Tiki Bar with plenty of air space
-Kiln dried bamboo
-Stem holders and 2 shelves
-Protective paint coating
-Includes 2 tiki torches and 2 bamboo stools with cushions
-Assembly Required