If you've been thinking of purchasing a hot tub and haven't pulled the trigger, now is the time!
It's been tough to keep spas in stock due to manufacturing and material shortages. We recently got a truckload of spas and have options in all sizes to fit different budgets with affordable financing available.
Don't miss your opportunity, reserve your spa before they're gone!

Viking Spas strive to engineer their product with the best balance of features and value achieving a quality that is globally recognized. With almost 50 years of manufacturing experience, Viking has made it their passion to provide the best features that a consumer needs with the most exciting options that they are sure to want. Viking's innovation is steered by adapting their product to new technologies, exciting advancements in materials, and focusing change to increase the health benefits of their spas.
In addition to optional upgrades, here is a list of what every Viking Spa provides:
SAFEST SHELL AND INDUSTRY-LEADING WARRANTY
Viking's exclusive SoftTouch™ material offers a slip-resistant surface that is unrivaled. Viking provides a Lifetime Warranty* on the virtually indestructible shell.  With its unique formulation, Viking keeps your family's safety in mind.
QUALITY COMPONENTS
From spa controls to cabinetry to therapy components, Viking selects the companies with the best reputation for quality and reliability.  Beginning with the heart of the spa, Viking uses Balboa Equipment an industry leader for 30 years with time-tested dependability.  All Viking Spas feature stainless steel jets at various sizes that provide all types of therapy with different jet nozzles. Viking provides a beautiful Premium Cabinetry that looks and feels like wood and requires zero maintenance. High-end components allow Viking to have one of the best warranties in the industry.
INSULATION
Made in Michigan but sold everywhere, Viking knows the importance of designing a product that will adapt to the harshest conditions.  All Viking spas have passed and are listed on the California Energy Commission (CEC) website.  This test is the most stringent energy test in the spa industry and all Viking Spas meet or exceed these standards.
RELAX IN COMFORT
Comfort was at the forefront of Viking's engineer's mindset which is evident in the ergonomic seating arrangements.  The unique seating styles offer everything from zero-G loungers, his-n-her captain's seats, barrier-free multi-level seating, and 3-directional seating that allow unobstructed movement with comfort at every turn.
All people, no matter where they live, still desire the same thing … the safest, highest quality product for the best price.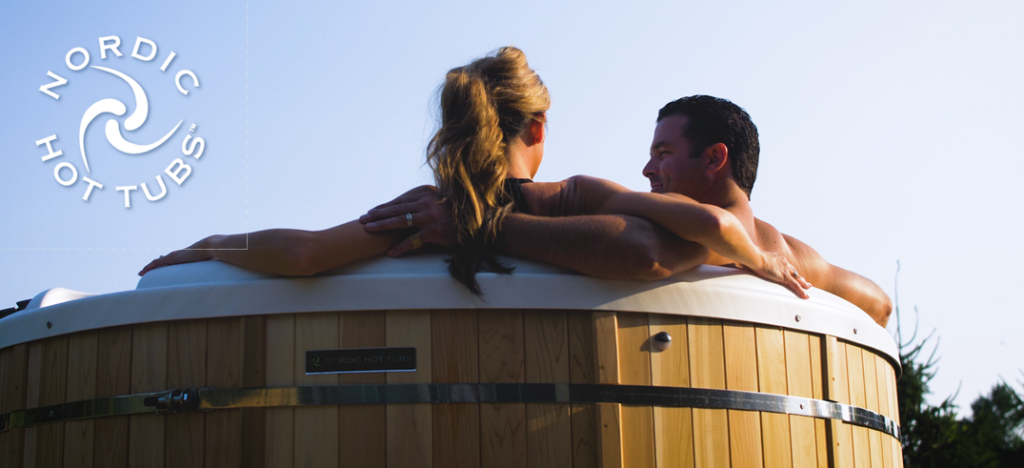 Here's Why Nordic Is One Of The Best Brands In The Industry Today!
DIFFERENCE #1
SIMPLICITY
When you use your hot tub, you want to de-stress and uncomplicate your life, right?  So, why make something that should be relaxing, more stressful, and complex? Nordic has a simple vision for their hot tub designs. They don't add unnecessary gadgets and gizmos so hot tub operation remains user-friendly. Everything about a Nordic Hot Tub is straightforward. From air controls to topside controls to jet operation, Nordics are simple and easy to use. With a Nordic Hot Tub, you may need to use directions for the first time but, after that, you'll be a pro at working the air controls and understanding jet zones. You'll be able to operate the pumps or change heat settings with ease.
DIFFERENCE #2
Therapeutic
Therapy is part of Nordic's S.T.A.R. Philosophy. All Nordic hot tubs are built to give you not only physical benefits but psychological benefits and general health benefits as well.
Nordic's DTS™, Dual Therapy Systems, offers a unique combination of high-volume whirlpool water flow and targeted direct pressure jet massage to give you the ultimate hot water therapy. Jet massage coupled with warm, moving water works to alleviate tension from muscles and move your whole body into a state of relaxation. As your body and breathing relax while you sit in your hot tub, the brain is triggered to release hormones such as dopamine and serotonin. These are "feel good" hormones, which help reduce anxiety, stress, and depression.
Hot tubs are also known to help with other ailments such as diabetes, fibromyalgia, and high blood pressure, to name a few. Always consult your doctor before using a hot tub on a regular basis.
Hot water therapy isn't new! It's been around for a very long time. Ancient cultures had bathhouses where patrons went to socialize or relieve rheumatism, arthritis, and other maladies. People from miles around traveled to these baths.  However, when you have a Nordic Hot Tub in your backyard, you only have to travel a few feet out your back door to experience the relief of hot water therapy!
DIFFERENCE #3
Dual Therapy
What is Nordic's Dual Therapy System (DTS™)?
It's a combination of Direct Pressure Massage and High Volume Whirlpool Therapy. While other manufacturers have forgotten the benefits of whirlpool therapy, Nordic focuses on it! Nordic uses multiple jet sizes with unique configurations in every tub so you receive a unique therapy experience in each seat. Nordic Star™ Jets are fully adjustable for customization of your jet therapy.
Medical and sports professionals worldwide use whirlpool therapy for care, recovery, and rehabilitation of patients and athletes. They know whirlpool therapy is an effective and efficient healing therapy. The Nordic Star™ Whirlpool Jet produces a high volume, circular water flow with gentle, indirect pressure. The powerful Whirlpool Jet swirls water in the entire tub to gently caress your body with waves of warm, soothing water. This type of hydrotherapy helps muscles relax to release lactic acid thus reducing swelling and soreness. Your body begins to heal and repair itself which can help reduce recovery times.
With Nordic's DTS™, Nordic leads the industry in maximum therapy hot tubs. Why would you settle for something less?
DIFFERENCE #4
Affordability
Nordic is committed to affordable luxury. These aren't just words or an ad slogan, they are a commitment. A commitment to you and to produce the best hot tub brand in the industry. Why? Because they know how much a hot tub can improve your life. If they aren't affordable, though, it kind of defeats the purpose of being passionate about sharing their benefits, right?
Nordic doesn't compromise when it comes to building quality into their hot tubs. And, the quality remains the same whether you purchase a Luxury Series hot tub or an All-In-110v Plug-N-Play! This means you can be assured that ANY Nordic Hot Tub you purchase is built to last.
DIFFERENCE #5
Superior Quality
Nordic hot tubs are built with premium components sourced from quality vendors. Nordic looks at historical performance and corporate philosophies to carefully choose vendors who are a good fit with their corporate mindset.
Their Production Team Members are experienced – some with over 20 years in the industry. They know how to build hot tubs and work with younger team members to mentor and train them in the Nordic Way of manufacturing.
In fact, our hot tubs are so durable and strong, one recently survived a Category 4 Hurricane!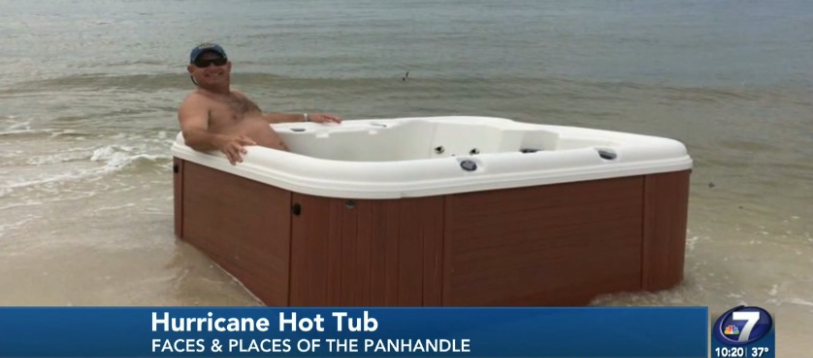 DIFFERENCE #6
Reliability
Nordic stands behind all their hot tubs because they know that they are built with superior quality, the components are sourced from select vendors, and they are tested multiple times to ensure they remain durable and strong. Their production team members are experienced – some with over 20 years in the industry! They're passionate, collaborative, and simply know how to build tubs "the Nordic way." The Nordic Hot Tub team, vendors, and dealer partners all work seamlessly to maintain high-quality standards while keeping moderate price points to provide you with affordable luxury.
Each tub, from a Luxury Series hot tub to a Plug-N-Play model, is covered by the same warranty. No difference!
Lifetime Shell
Ten Year PermaWood™ Cabinet
Five Year Heater
Three Year Component
Three Year No-leak
SpaCertified 2021 – Voted #1 in Overall Warranty Support
To Sum it up, whether you choose a Viking Spa or a Nordic Hot Tub, you are getting the BEST of the BEST. Stop in today to see the models we have in stock!