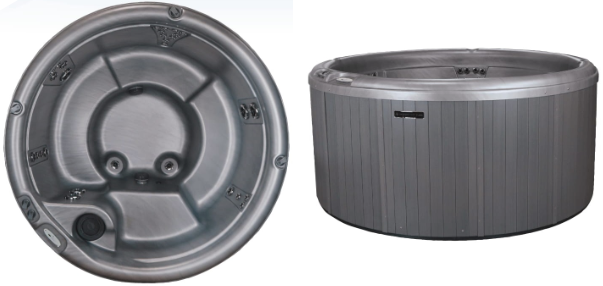 Reigning as top-of-the-line design for Nordic's Classic Series Round hot tubs, the Crown XL™ will delight you with its power and graceful design. Easily enter this tub using the generous step-in/cool-down seat and settle in to all encompassing, soothing hydrotherapy. Engage the double Nordic Star™ whirlpool jets for a magnificent, whole-body, hot water experience for total relaxation. Treat yourself like royalty in Nordic's Crown XL™!
The Crown XL™ can easily accommodate up to six adults.
The Crown XL™ offers multi-level, barrier free seating for up to six adults. At a 38.5" depth it is perfect for a family or taller users. The step-in/cool-down seats offers ease of entry into the hot tub while providing a shallower seating option.